Mac Blu-ray Player supports all media formats successfully
Mac Blu-ray Player is the first universal media player for Mac and PC. It can not only play Blu-ray HD movies on Mac or PC, but support any movie, video, audio, music and photo you have ever seen. 'Universal' in a true sense, Mac Blu-ray Player supports almost all formats of video, audio and images. You will be able to play DVDs and many other formats including VCD, MOV, FLV, WMA, MPEG, alongside others. Moreover, it supports all the audio codecs, especially three lossless Bluray codecs. This not only ensures the high quality viewing experience but also a theater like surround sound audio.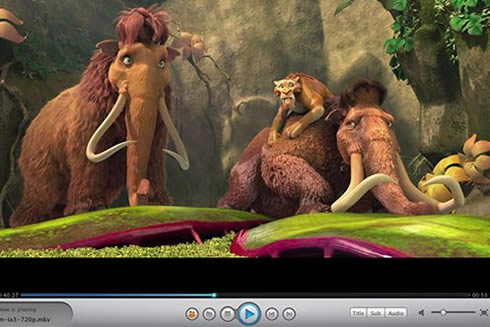 About Macgo Inc
Macgo Inc is an emerging name in the audio/video entertainment arena. The company was founded in 2008 and, since then, has gained valuable experience and popularity in developing audio/video conversion tools and software. Macgo Inc has recently developed the world's very first universal Blu-ray player which supports Blu-ray on Mac platforms as well as on Windows.
Please like us on
Facebook
, so you can get more timely updates and discount information, such as Giveaway campaigns. Meanwhile, you can also help us to improve our products. Thanks a lot.
Macgo Mac Blu-ray Player Pro
The first and best Blu-ray media player for Mac. Support Original Blu-ray Menu, ISO files, and BDMV folder, etc.
Mac Download